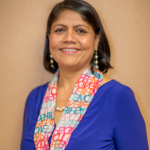 Binita Trivedi BS. CHA
Administrator
Binita Trivedi, Administrator of all three agencies has 17 years of extensive Home Health and Hospice administration and regulatory experience. Her strong entrepreneurial spirit has helped A-1 Healthcare Management to grow and claim its position as a leader in Healthcare Community.
Binita Trivedi's passion for delivery of a high quality Home Health and Hospice services comes from a personal experience. As a primary caregiver of her mother and mother in-law living with her at the same time made her realize how important is timeliness of professional home health and hospice services are to a patient and family members, when an elderly person comes home from a Hospital, Skilled Nursing Facility or have sustained a fall at home.
After working in the industry for 5 years with different Home Health Agencies, one thing she knew for sure that Home Health and Hospice is a "Patient Care Business", if we took care of the first two words with Competence and Compassion then rest will follow. This philosophy has helped her build an organization with emphasize on Human touch of respect for one another in employees as well as compassion and care for patients. In a short period of time both Madison HHC and A1 HHC has earned an honor of nation's "Top 100 agency" in 2013 in 2014 respectively. As a whole, A-1 Healthcare Management has earned an honor of "Top Workplace" in Orange County.
Binita continues to lead this company with passion and continues to be a presenter of Home Health and Hospice benefits in local communities. You will still find her meeting personally with families or over the phone to discuss their situation and how best to meet their needs.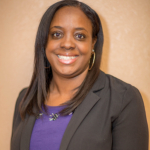 Donna Jenkins R.N.
Director of patient Care services Madison Home Health Care
Donna Jenkins, DPCS for Madison Home Health and Madison Hospice has 17 years of experience, extensive education and training in the Home health and hospice field. Donna holds a wealth of knowledge in the field, above all her belief that "before there is a complaint, there is a concern; address to the concern first" has given her record of "Zero Complaint" in home health's highly regulatory environment.
She served patients in Hospital setting for 10 years. When her mother was diagnosed with Congestive Heart Failure she realized that patients' needs remained a challenge after they go home from hospital. Home Health care became a Life-Long Vocation for Donna. In 1999, she joined Home Health forces and still marching on. She received formal training in the Hospice field in 2012 to complete the circle of continuum of care. Today, Madison Hospice is the only hospice which provides "Yoga Therapy" as a holistic approach to the end of life care.
Under her leadership, Madison Home Health has grown tremendously. Her passion for excellence has earned an honor "Top 100 agency" in 2013. She is truly passionate about providing quality care and equality to all of our home health and hospice patients.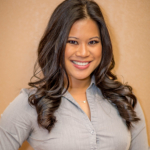 Gladys Somera, RN.
Director of Patient Care Services, A-1 Home Health Care
Gladys Somera began her nursing career in 2006 as an LVN (licensed vocational nurse) and worked her way up to get her RN degree. Upon graduation from nursing school she moved to staff nurse on orthopedic and medical surgical inpatient rehabilitation units.
Passion for Home Health was ignited in her following her mother's unforeseen severe stroke in 2009. As a young nurse and a daughter who was primary caregiver of her mother, she saw firsthand how difficult a life becomes for patients and their families when an unexpected illness throws a curve ball at you. She joined forces at A-1 Home Health Care in 2009 as a visiting nurse and quickly climbed the ladder of leadership to the Director of Patient Care Services.
Perseverance and passion for excellence describes our young DPCS well. She is dedicated to providing patient centered care to achieve the best patient outcomes. Under Gladys's leadership A-1 HHC has achieved "Top 100 Agency" for 2014 along with 5 Star rating for A-1 HHC. Her high ethical standards, supporting leadership and patient centered approach have earned A-1 HHC consistent 9.7 out 10 in their patient satisfaction survey. When patients request their Doctors to refer them to A-1 HHC, she considers it "Badge of Honor". She expects her team to work hard with best practices for all of her patients. She puts on her scrubs and does unannounced supervisory visit to assure that A-1HHC provides excellent care to each and every one of their patient.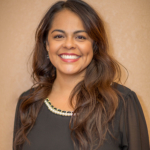 Karina Garcia
Home Care Manager, A-1 Home Health Care
Karina Garcia brings 11 years of extensive home health experience to A-1 HHC. She joined A-1 HHC in 2009 as a patient care coordinator. Soon enough, patients remembered her name and sweet caring voice. As a patient care coordinator at A-1 HHC she was the biggest advocate for patients. Her biggest quality is "Listening" to all of her patients. Empathy and patience along with adherence to organization standards helps her provide quality of care.
In 2010, through all the challenges of a working mother of 3, Karina achieved certification of 'Home Care Manager'. This helped her give structure to passion for elderly. She is responsible for managing and staffing patients' needs on day to day basis. Karina has proved to be an 'Axis' to this growing family of
A-1 HHC. She is well liked and respected by all of her peers, clinicians and management.
She spearheads A-1 HHC's private insurance patient's care coordination. St. Joseph/ St. Jude being A-1 HHC's biggest private clients, Karina hears regularly from case managers on Friday evenings that "What would I do without you?" You won't see her leave the office until the last case is staffed and weekend patients are assigned. Because of her passion for patient care and attention to detail A-1 HHC has become several health plans' preferred home health provider.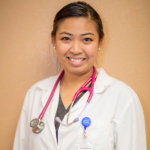 Kanokwan Logston, RN, BSN
Clinical Supervisor, A-1 Home Health Care Madison Hospice
Kanokwan graduated with a Bachelor's of Science Degree in Nursing from Mahidol University, Thailand in 2006, although her nursing skills developed long before then. Her father suffered from a brain infarction since she was 10 years old. Caring for him began her interest and passion to pursue a career in the nursing field. By the time she was in high school, she volunteered at a local hospital, where her mother worked as a deliver room nurse. She was highly recommended by all her teachers and staff nurses who supervised her in her RN program.
Kanokwan also known as "Book" started her nursing career in United States from 2012.
Initially, she worked at a fast-paced skilled nursing facility. Book saw the healthcare delivery in a fast-paced nursing facility doesn't allow her to devote time to patient care as she would like. Nursing was a profession of her choice because of the rewarding feeling and self satisfaction it brought to nurses. When introduced to Home Health and Hospice, she found her passion.
Book has been with A-1 HHC and Madison Hospice since 2014 as a clinical supervisor. Book has always challenged herself to higher education and higher skills. This is highlighted in her long list of certifications in nursing field.
PICC line insertion and management
Trauma Nursing Care
ACLS/PALS
Infection Preventions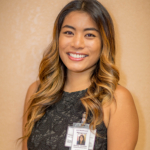 Darlene Alvarado L.V.N.
Quality Assurance/ Patient Care Coordinator, A-1 Home Health Care
Darlene's path to nursing was carved by her personal experience of taking care of her grandparents since she was in high school. She was naturally drawn to nursing and found her passion in working with elderly.
Darlene joined A-1 HHC family in 2012. As a fresh graduate, Darlene was assigned office duties of patient care coordination. Her sweet and caring voice was her biggest asset. Darlene goes above and beyond what her job duties ask for. When she comes across lonely elderly patients, along with coordinating their care, lab results and durable medical equipment ordering among all the ancillary services and physician; she never forgets to take time out find out if they ate? Or their grand children visited? Darlene serves A-1 HHC patients with 3Cs Company believes in, Compassion, competence and care.
Darlene has taken on challenge of continuing her education towards a BSN degree along with a full time job and Grandparents' responsibility. Our gem shines on by being among the top of their class.